Our Services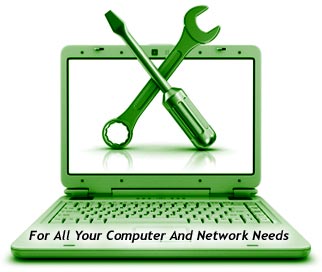 Networking Solutions


Advanced knowledge of all Windows operating systems including Windows Server 2003 & 2008, Exchange 2003 & Exchange 2007, MSSQL Server 2005 & 2008, Remote Web Workplace and Outlook Web Access.

Router, firewall, VPN configuration and maintenance including, Cisco, Linksys and Sonicwall.

Active Directory related domain support, and group policy implementation.

SSL Certificate installation and maintenance.

Implement data backup and disaster recovery solutions as well as troubleshooting responsibilities for small to medium businesses.

SSL Certificate installation and maintenance

Complete Network Installations (Upgrades, New Networks, Migrations)

Protocols infrastructure SMTP, DHCP, DNS.

Ongoing Server Support (User Accounts, Group Policies, Security, Data Backups)

Configuration of network routing and switching.

Email Support (Microsoft Exchange Server).

Wired or Wireless Networking.

Security Solutions (Firewall, Anti-Virus/Spyware Protection)

Installation and Configuration of VPN & Remote Access.

Terminal Services.

Macintosh integration into network environment.

Virus and Spyware Removal.

General Maintenance & PC Optimization.

Hardware Upgrades.

Kiosk Installation.

POS Installation.

Software Installation & upgrades.

Remote Support Available.
Service Discounts
Check out our valuable
specials
for great deals on services.
Contact Us
Make an appointment on our
contact page
.